Automate your Scottsdale, AZ swimming pool tasks
Swimming pool owners will tell you that the most time consuming part of owning a pool is its daily upkeep and maintenance. Swimming pool service contractors from SwimRight Pools explain that many pool tasks can now be automated to operate without your having to even think about it thanks to automation technologies.
What are some of the benefits of automating some of your swimming pool maintenance tasks? Pool service pros will tell you that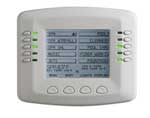 with automation, swimming pool owners will find it easier to keep the pool maintained between service visits through the use of automation. With automation, a pool owner won't have to worry about adding too much chlorine or about forgetting to turn on, or off, a pump or filter.
What can automation do for you? Scottsdale, Arizona swimming pool service contractors explain:
Ease in balancing and adding chemicals. Because adding chemicals is tedious, having that task automated means you can simply enjoy the pool without having to worry when, or if, you've already added the chemicals.
If you automate the pool you can have control over turning on the heater prior to getting home from work or when you want to wake up in the morning to heated pool water.
Automated cleaning and robotic cleaners make vacuuming between pool service contractor visits a breeze.
Making sure the pumps and filters turn on and off at specific times
Turning on lights, hot tub jets, retracting the pool or hot tub cover are among other items that swimming pool automation can accomplish
Ask your pool contractor for advice on what would be a good fit to help you keep the pool cleaned and maintained between visits and whether automation makes sense for you.