SwimRight Pool service contractors discuss fire accessories for pool owners
Even in Arizona when the sun goes down, the nights can get a bit chilly — depending on the time of the year, of course. When this happens you don't want to have to cut the pool party short and if you have a fire accessory poolside, you won't have to!
There are many fire accessories from which to choose and the one you opt for will depend on your family's unique lifestyle, the look and feel you want around your swimming pool and the type of outdoor living environment you're looking to cultivate.
Because you're heating an outdoor area you won't have the benefit of walls to keep the heat in one area so your pool contractor from SwimRight Pools will likely recommend an infrared radiant heat model. These products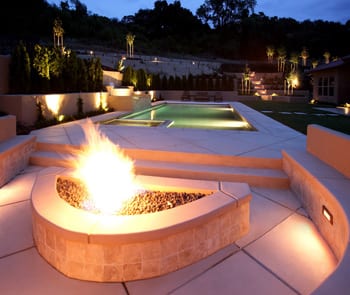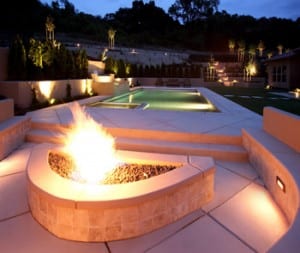 transfer heat to objects rather than letting it drift away into the air as traditional heat would. What this means is that if yo'ure in direct line of the heater you will reap the benefits.
Here are the basics on the types of heaters you can choose from:
Fireplaces: These are smaller and intimate and can be nestled into a corner of your outdoor living space with seating set up around it. A fireplace can use either wood or gas heat.
Patio heaters:  These are popular and are used by many restaurants that offer outdoor seating to their patrons. These fire accessories are energy efficient and do not produce any smoke — like a fireplace might.
Fire pits: These structures can be either round or square and are lower to the ground to allow for seating around its sides. A firepit can easily become the centerpiece of your outdoor living space.
Talk with your pool contractor when he pays his next service visit if you're interested in adding a fire accessory to your outdoor living space.