SwimRight Pools serving the Scottsdale, AZ area offer pool remodeling advice
The next time your Scottsdale, Arizona swimming pool service contractor pays a service visit ask him about the possibility of upgrading and renovating your pool to include water features. When you add water features and accessories you can change the entire look and feel of your pool…and your backyard experience.
There are myriad water features and accessories to consider and here are a few items to keep in mind whether you're having new pool built or a remodelling project on your current pool.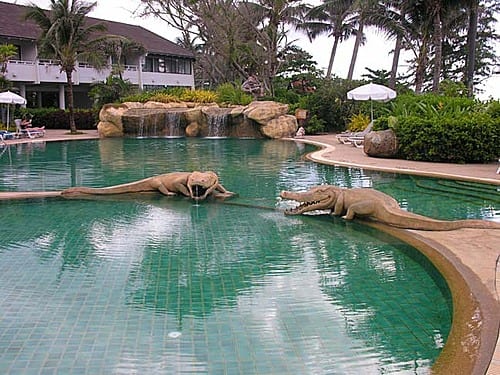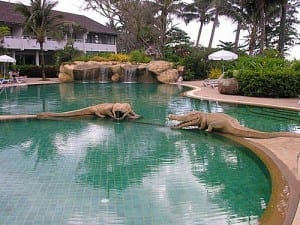 Water feature options: A fountain or a rock waterfall or hidden grotto add an aesthetic beauty. Relax deck side and listen to the water flowing around you. Stress relief and beauty in one water feature package. You can also add in deck jets, or a water slide or even a bubbling feature (think hot tub jets).
Water feature accessory benefits: In addition to adding to the monetary value of your swimming pool and your property itself, a water feature such as a fountain or rock waterfall, will make your swimming pool the focal point of your backyard. Whether you incorporate cascading water feature or a fountain type of water design to your pool, you are sure to bring a more interesting look to your space. If you do a lot of entertaining in your backyard the addition of water features will certainly amp up the beauty of the swimming pool. Children also love playing in and around water features!
How do you get started on water feature additions? After you've talked with your SwimRight swimming pool contractor about the accessories you are interested in, it's time to work out a budget for the project. You may find it best to work with the swimming pool builder that originally installed your swimming pool as they know and understand the project. If you're looking to them as part of a remodelling project, do your due diligence on finding a qualified swimming pool remodeler for the project.
Incorporating these items into your pool offers more backyard enjoyment and give your swimming pool a beautiful new look.